Compensation for a Head Injury in a Car Accident
in Ontario, Canada
Compensation For a Head Injury From a Car Accident in Ontario
, Canada
Head injuries sustained after a car accident are not uncommon in Ontario and can often be very serious. Victims of these types of accidents may experience long-term physical or mental impairments and financial losses due to medical bills. Fortunately, resources are available for those affected by head injuries sustained in car accidents, which can compensate for their suffering.
In this website, we will discuss the compensation available to victims of head injury car accidents in Ontario, including legal rights to financial compensation and insurance claims. We will also discuss different types of head injuries, symptoms of head injuries sustained in a car accident and tips to avoid head injuries in a car accident in Ontario.
Let's get started.

Compensation for Head Injury In a car Accident
in Ontario, Canada
Types of Head Injuries After Car Accidents in Ontario, Canada
Car accidents can lead to numerous types of head injuries, which can range from mild to severe. These injuries appear due to the impact of the collision, causing the head to forcefully hit an object or be jolted suddenly.
Understanding the types of head injuries resulting from car accidents is crucial for early detection, proper diagnosis, and timely treatment.
Concussion: One of the most common head injuries, a concussion is caused by a sudden jarring or shaking of the brain within the skull.
Contusions: A contusion is a type of bruise that occurs when the brain is bruised or damaged due to a direct impact. It is also a common type of head injury resulting from car accidents.
Skull Fracture: A skull fracture refers to a break in the bone surrounding the brain. Depending on the severity, symptoms can range from localized pain and swelling to more severe complications like bleeding or damage to the brain tissue.
Traumatic Brain Injury (TBI): A TBI occurs when the brain sustains significant trauma due to the impact. It can result in cognitive, physical, and emotional impairments. Symptoms can vary widely and may include memory loss, confusion, mood swings, and difficulty with motor skills.
Hematomas: A hematoma is a type of injury characterized by the accumulation of blood outside blood vessels that can develop in the brain after a head injury. Headaches, vertigo, confusion, and loss of consciousness are just a few of the symptoms that can result from a hemorrhage, which puts pressure on the brain. In severe cases, hematomas can be life-threatening and require immediate medical attention.
Hemorrhage: Head injuries can cause bleeding within the brain, known as a hemorrhage. This can be life-threatening, requiring immediate medical attention. Symptoms may include severe headache, nausea, vomiting, seizures, or changes in consciousness.
Head injuries can have long-lasting effects on an individual's physical, cognitive, and emotional health. Memory issues, concentration issues, mood swings, and a higher chance of dementia later in life maybe some of these side effects. It is crucial for individuals who have suffered a head injury to seek medical treatment as soon as possible to minimize the risk of long-term damage.
It is also considered to contact a personal injury lawyer to discuss your compensation claim after a car accident. Contact our recommended injury lawyer now.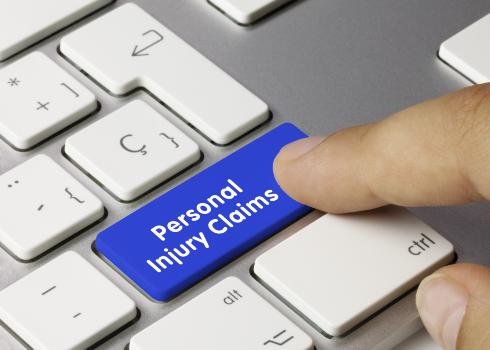 Car Accident Head Injury Compensation
in Ontario, Canada
Car Accident Head Injury Compensation & Settlements in Ontario, Canada
Head injuries resulting from car accidents can manifest through various symptoms, which may range from mild to severe. Recognizing these symptoms is crucial for identifying potential head injuries and seeking appropriate medical attention promptly. Suppose you or someone you know has been involved in a car accident in Ontario.
In that case, it is essential to be aware of the following symptoms associated with head injuries:
Headaches: Persistent or severe headaches, especially those that worsen over time, can indicate a head injury. These headaches may be accompanied by a sense of pressure or throbbing.
Dizziness and Balance Issues: Feeling lightheaded, experiencing vertigo, or having difficulty maintaining balance could be signs of a head injury. These signs may interfere with daily activities and increase the risk of falls.
Nausea and Vomiting: Feeling nauseous or vomiting after a car accident may indicate a head injury. These symptoms can occur immediately or develop over time, reflecting an underlying issue.
Confusion and Disorientation: Difficulty concentrating, memory problems, and a sense of confusion or disorientation are common symptoms of head injuries. Individuals may struggle to recall recent events or have trouble focusing on tasks.
Sensory Changes: Head injuries can lead to sensory alterations, such as blurred vision, double vision, or sensitivity to light or noise. It's also possible to notice changes in hearing, such as ringing in the ears (tinnitus).
Mood and Behavioral Changes: Mood swings, irritability, anxiety, or unexplained emotional disturbances can occur following a head injury. These changes may disrupt daily functioning and affect relationships.
Sleep Disturbances: Head injuries can disrupt normal sleep patterns. Individuals may experience difficulty falling asleep, excessive drowsiness, or changes in sleep duration and quality.
Seizures: In some cases, head injuries can trigger seizures. Seizures may manifest as convulsions, loss of consciousness, or abnormal movements.
Fatigue: Fatigue or lethargy is a common symptom of a head injury. This may include feeling tired or having difficulty staying awake.
After a car accident, it's crucial to get medical help immediately if you feel any of these symptoms. Early diagnosis and treatment can help encounter serious long-term effects.
In addition to seeking medical treatment, speaking with a personal injury lawyer is important if you have suffered a head injury in a car accident. A qualified personal injury lawyer can help you handle the legal process and ensure you receive the compensation you are entitled to.
Car accident victims in Ontario may be eligible for financial assistance with their medical bills, lost wages, and suffering. An experienced injury lawyer can help you determine your legal rights and fight for the compensation you deserve.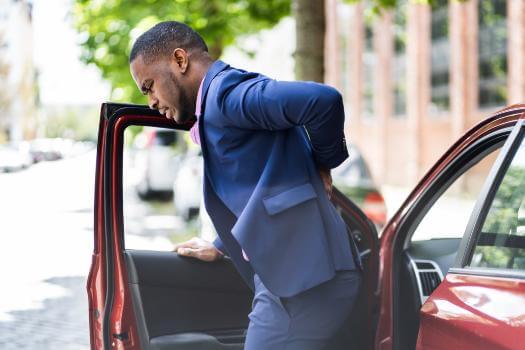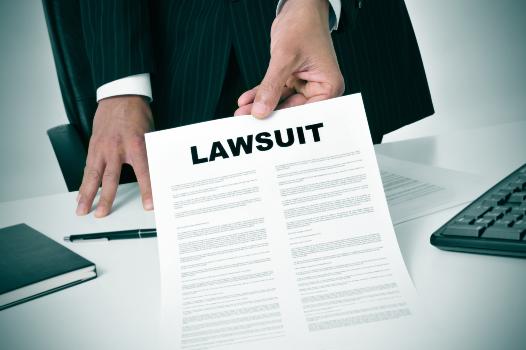 Head Injury Car Accident Compensation
in Ontario, Canada
Tips to Prevent Head Injuries in Car Accidents in Ontario, Canada
While car accidents can be unpredictable, taking certain preventive measures can significantly lower the risk of head injuries. Whether you are a driver or a passenger, implementing the following safety practices can help protect you and others in the event of a car accident in Ontario:
Buckle Up: Always wear your seat belt when driving or riding in a vehicle. Ensure that all passengers, including children, are properly secured with age-appropriate restraints such as car seats or booster seats.
Choose a Safe Vehicle: Prioritize vehicles with advanced safety features such as airbags, anti-lock brakes, and electronic stability control (ESC). Select cars with high safety ratings and good crash test results.
Avoid Impairment: Never drive under the influence of alcohol, drugs, or other impairing substances. Alcohol is one of the most common causes of impairment while going. In Ontario, Canada, strict laws and regulations are in place to ensure the safety of all road users.
Observe Speed Limits: Adhere to posted speed limits and adjust your speed as per road conditions. Speeding reduces your ability to react to unexpected situations and increases the severity of accidents.
Eliminate Distractions: Avoid distractions while driving, including using mobile phones, eating, grooming, or engaging in any activity that diverts your attention from the road. Focus on driving and keep your eyes and mind on the task.
Maintain a Safe Following Distance: Keep a safe distance between your vehicle and the one ahead of you. This provides adequate time to react and avoid collisions, reducing the risk of head injuries caused by sudden stops or rear-end collisions.
Obey Traffic Rules: Follow all traffic laws, including traffic signals, stop signs, and right-of-way rules. Being a responsible and defensive driver can significantly minimize the likelihood of accidents.
Avoid Fatigue: Get sufficient rest before driving, especially during long trips. Fatigue can impair your judgment, decrease your reaction time, and increase the chances of accidents. Take regular breaks to combat drowsiness.
Secure Loose Objects: Secure loose items inside the vehicle to prevent them from becoming projectiles during a sudden stop or collision. Unsecured objects can cause severe head injuries to occupants.
Teach and Encourage Safe Practices: Educate passengers, especially children, about the importance of wearing seat belts and following safety guidelines. Lead by example and promote a culture of safety among your family and friends.
Remember, even with diligent precautions, accidents can still occur. If you or someone you know is involved in a car accident in Ontario, seek medical attention immediately, regardless of whether visible injuries are present. A prompt medical evaluation can help detect and address head injuries early, improving the chances of recovery.
Adopting these preventive measures and prioritizing safety on the road can significantly reduce the risk of head injuries and promote a safer driving environment in Ontario.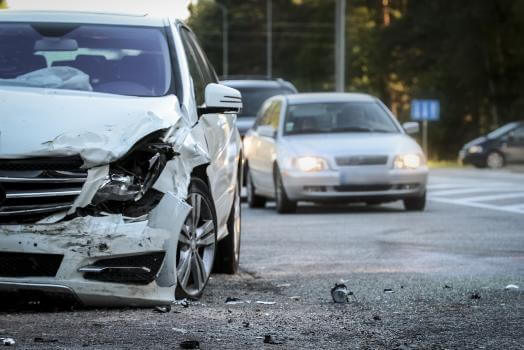 Compensation for Head Injury In a car Accident
in Ontario, Canada
Average Payout for a Head Injury in a Car Accident in Ontario, Canada
The average payout for a head injury in Ontario varies depending on the severity of the damage. The average settlement for a concussion or head injury after a car accident in Ontario varies depending on the severity of the injury. For a mild head injury, the average compensation is around $20,000. For a moderate head injury, the average settlement is around $50,000. For severe trauma, the average settlement is around $100,000.
However, it is important to note that these are just averages. The actual compensation you receive will depend on the specific facts of your case. Some factors that will be considered include the severity of your injury, the long-term effects of your injury, and your lost wages and medical expenses.
Suppose you have suffered a head injury in a car accident. In that case, you should speak to an experienced injury lawyer to discuss your legal options.
A lawyer can help you understand your rights and can fight for the compensation you deserve.
Here are some of the factors that can affect the amount of compensation you receive for a head injury:
Severity of Injury: The more severe your injury, the more compensation you will receive.
Effects of Injury: If your head injury has caused long-term problems, such as chronic pain or cognitive impairment, you may be able to receive more compensation.
Lost Wages and Medical Expenses: If your head injury has caused you to miss work or incur medical expenses, you can recover these costs as part of your compensation.
The negligence of the other driver: If the other driver was negligent in causing the accident, you may be able to recover more compensation.
Pain and Suffering: Compensation may be awarded for the physical pain and emotional suffering endured by the victim as a direct result of the head injury. This can include the immediate and long-term effects of the damage, such as chronic pain, disability, emotional distress, and diminished quality of life.
Impact on Daily Life: The compensation amount may factor in the effects of the head injury on the victim's ability to carry out their daily activities, personal relationships, hobbies, and overall enjoyment of life. This can include limitations on mobility, cognitive impairments, or the need for assistance with daily tasks.
It's important to note that every case is unique, and compensation amounts can vary depending on the specific circumstances. Consulting with a knowledgeable personal injury lawyer is highly recommended to assess your case, determine the relevant factors, and advocate for your best interests throughout the legal process.
Remember, obtaining fair compensation for head injuries sustained in a car accident in Ontario requires a thorough understanding of these factors and skilled legal representation to navigate the complexities of the legal system.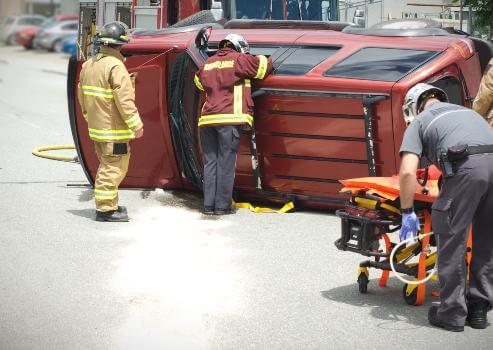 Car Accident Head Injury Compensation
in Ontario, Canada
in Ontario, Canada

InjuredInAnAccident.ca

, Ontario

Tel: (647) 952-4820

5

/

5

stars – based on

9

reviews
*The laws pertaining to automotive injuries are complex and are contsantly evolving. The information on this website was not written by legal professionals and should not be considered legal advise. Please contact a professional personal injury lawyer serving Ontario for the most up to date and accurate information.