Car Accident Compensation Claims
in Ontario, Canada
A Brief Overview of Car Accident Compensation Claims in Ontario, Canada
Car accident compensation claims are not uncommon, but what should you do if you find yourself in this situation? Do you need a lawyer to file a claim for car accident injuries and compensation in Ontario? The answer, of course, is yes. And while no one wants to think about getting into an accident or being injured in one, the reality is that thousands of Canadians find themselves dealing with this problem every day. Today, we will take some time to discuss what your rights are following a car accident injury or compensation claim in Ontario. This includes everything from how much money may be available for pain and suffering damages, your maximum insurance coverage limits and possible settlements. We will also discuss whether plaintiffs should settle or take their cases to court and what you should do if you're ever unsure about your eligibility for compensation.

How to File Accident Compensation Claims
in Ontario, Canada
Tips on How to File Accident Compensation Claims in Ontario, Canada
One of the first things to keep in mind when making an accident compensation claim in Ontario is that you need to see a lawyer. a lawyer can provide valuable information about your injuries and damages and provide you with professional guidance. a lawyer will also tell you what is possible, how certain factors might affect your case and the best way to pursue your claim.
Making an accident compensation claim in Ontario without the assistance of a lawyer is difficult. There are many laws you will need to understand and many decisions that need to be made. a lawyer will also be able to document what happened during or after the collision properly. They will also provide insight on any possible defences the defendant may present.
Once you have a lawyer, it is essential to be as transparent and open with them as possible about your injuries and how they impact your life. The more information a lawyer has about your condition, the better equipped they will be to handle your case and maximize your settlement or court awards.
It is also essential to be as organized as possible. If you have medical records, arrange them in one folder and keep a copy of all the documentation for your case. It's best to find a document management service because it will give the person managing your car crash compensation case what they need without much effort on your part.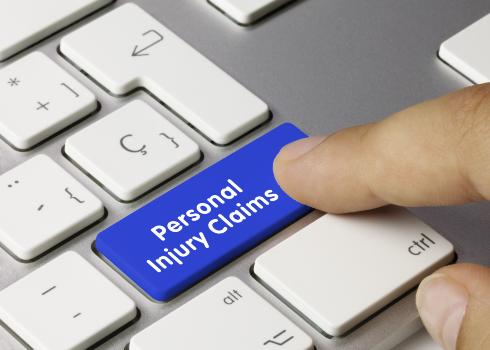 Car Accident Compensation Claims
in Ontario, Canada
Understanding Car Accident Compensation Claims in Ontario, Canada
Injuries sustained from a car accident can be complicated, and you must talk with a lawyer as soon as possible after the accident. Accordingly, you should be aware of several things following a car accident compensation claim in Ontario:
The sooner you have a consultation with a lawyer following an injury from a car crash, the better. This is because some cases will be time-sensitive, and you could lose out on some important benefits if action isn't taken right away.

You should also make sure that you see your doctor as soon as possible, having been injured in a car accident. This is because your doctor will provide you with the medical evidence necessary for your lawyer to build a case following the car crash.

Don't forget about any witnesses who saw what happened, as their statements might also be helpful.

You may need an actual report from the police or officer if they documented the accident as well.

It's also essential to have all the documents related to the claim itself, including insurance, bills from surgery, receipts for expenses, pay stubs or loss of future income reports.
Getting Your Compensation Paid Out
in Ontario, Canada
How Long Will My Car Crash Compensation Take to Be Paid out
in Ontario, Canada
Some car accident claims can be time-sensitive and require immediate action. Getting a witness statement helps, as does having a police report from the accident. Your lawyer can also help you understand how much time your claim will take. If a settlement is not reached, it could become time-sensitive when the court date approaches, and you could lose out on benefits or other parts of your claim because of this. While insurance money might cover medical expenses, pain and suffering cannot be compensated for through this sort of coverage.
When all claims are finalized, then any appeal process would begin following that point too. This means that if either party doesn't agree with the final verdict, they have a certain amount of time to file an appeal which would start another process again. There might also be a period of time where the parties work through mediation with an arbitrator to settle on a final amount before going back to court.
It may take many months to receive compensation in Ontario, but the sooner you start working on your claim after an accident, the better. Contact a lawyer immediately so that they can begin working for you.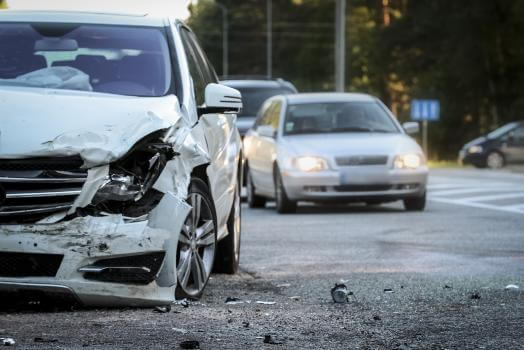 Car Accident Compensation Examples
in Ontario, Canada
Common Examples of Car Accident Compensation Claims in Ontario, Canada
A typical example of a car accident compensation claim in Ontario is the Lawyer's push for no-fault systems. They believe that one of the best and most fair ways to determine who's at fault for a car accident is through the Canadian government's no-fault system. This system will provide victims with quicker and more equitable compensation while also covering their own needs, such as pain and suffering.
In Ontario, particular laws govern who is at fault for a car accident. These rules are called the 'Rules of the Road.' They outline basic guidelines that everyone in the province should follow when driving a vehicle. When someone breaches these rules or makes a mistake on the road that causes an accident, it could be considered 'negligent behaviour, ' which means they would be at fault for causing the crash. The amount of compensation you can expect to receive is dependent on your situation and whether anyone else was injured in the accident.
One example of car crash compensation in Ontario involves dealing with another driver whose negligence on the road caused your damages. If these damages include pain and suffering, loss of income or other financial losses, you can make a claim against that person with the help of your own insurance company. The only difference is that if you receive no fault car accident benefits from your insurer, they will be deducted from any settlement you receive from them.
Before deciding how to handle your car accident injury and compensation claims in Ontario, you should know that there are two main ways to go about things. You might choose to fight the case yourself without using the assistance of a lawyer, but many people do not have this kind of experience or time on their hands. The other option is to contact an experienced lawyer that could help mediate the situation between both parties.
Dealing with Car Accident Injuries and Compensation
in Ontario, Canada
How to Handle Car Accident Injuries and Compensation in Ontario, Canada
When deciding how to handle your accident injury and compensation claim, you must first understand your options. The first thing you should know is that you might be able to receive up to two years of coverage through the no-fault system. This happens when your insurer covers your accident injuries regardless of who's at fault for the crash. However, if it is determined that another party was responsible for causing the collision, then you could instead receive additional benefits from them up to their insurance limit.
No-fault insurance does not cover pain and suffering or any other types of damages for loss of income or housekeeping. This means that if you have been involved in a car accident and have sustained personal injuries, it's often best to receive no-fault benefits from your insurer while also making a claim against another party for any damages resulting from the crash. Another point to consider is that the no-fault system only covers claims between people inside Canada with similar insurance plans. If you are ever involved in a car accident where the other party has no insurance, any settlement will have to come directly.
What should also be understood is that even if another person was at fault for causing the crash, they might still not want to settle out of court or through an insurer. This means that if their coverage is limited and they feel comfortable fighting your claim in court, it's up to you whether you fight back using your resources or work something out with them before the process goes too far. If you are not sure who was at fault you can read our article on how to determine who's at fault in a car accident in Ontario
If your injuries have been caused by a car accident, you must reach out for support as soon as possible. The longer you wait, the more complicated it can become to determine fault and properly find all the appropriate parties involved. To help get started today, call our sponsored team or drop us a message online! You can also visit our blog for weekly tips on making things easier for yourself following any injury from a motor vehicle collision. Our sponsored lawyers are standing by 24/7. For more information about their services and what they can do for you, contact us today!
*The laws pertaining to automotive injuries are complex and are constantly evolving. The information on this website was not written by legal professionals and should not be considered legal advise. Please contact a professional personal injury lawyer serving Ontario for the most up to date and accurate information.